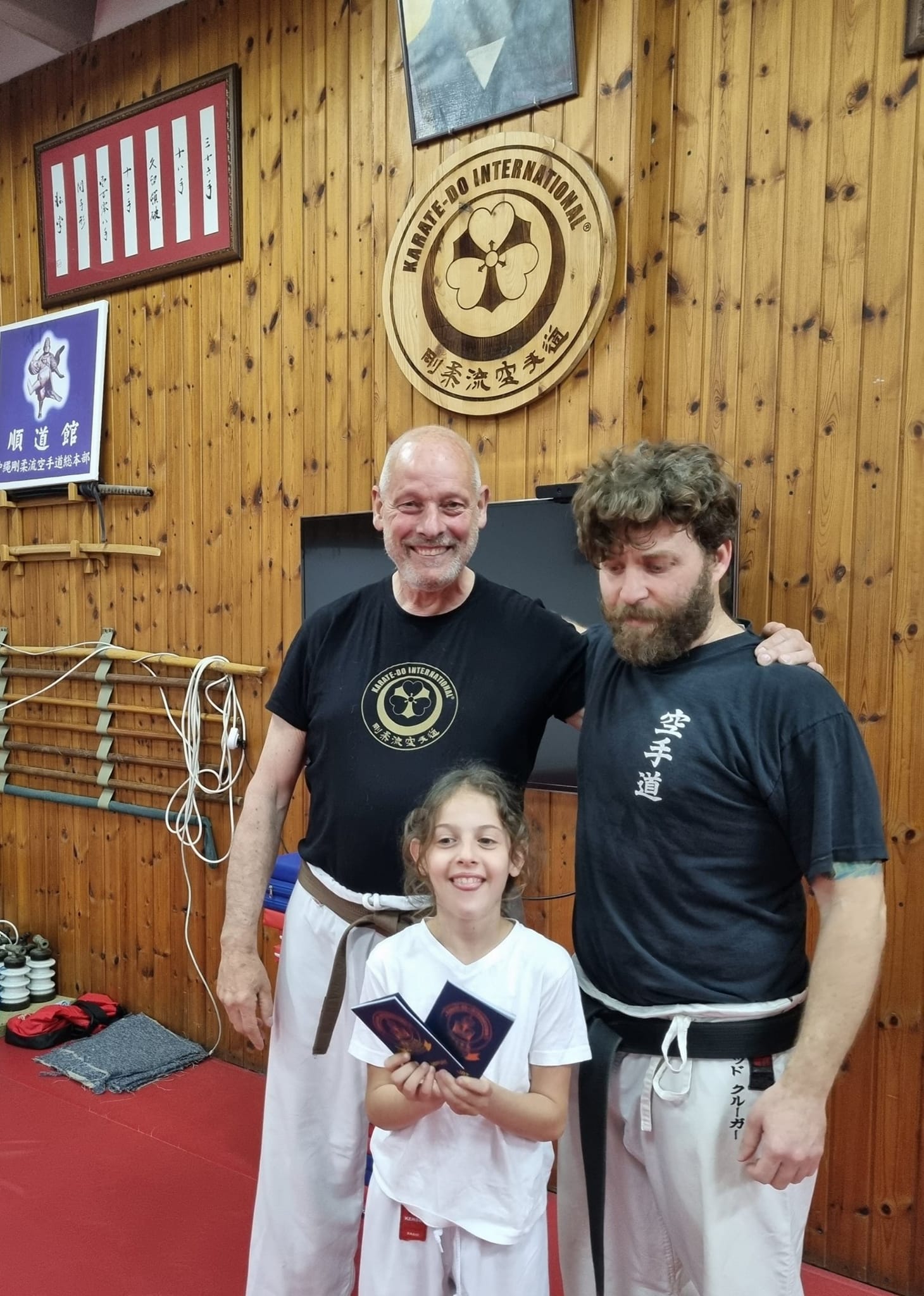 29 mei

Visit to the Honbu Dojo at Petach Tikva, Israël

One of the elements of Karate that I want to improve is Kata. During classes I spend lots of time on all the other elements of my training but not enough on Kata as far as I'm concerned. Spending week at Honbu Dojo was a tempting opportunity which I grabbed with both hands. In consultation with my teacher, Shihan Hans Cleton, I planned the visit and it all started on Schiphol airport on May 9th.

I was warmly welcomed by Kancho on my arrival at Ben Gurion airport. He very kindly brought me to the hotel and told me where the Dojo was and how to get to it by bus. He even provided me with a bus card which was valid for the whole week.

What a pleasant way to arrive! I was a little apprehensive about this trip to a place which I have never been, but this eased my tension. I was immediately at ease in our warrior family.

I joined the classes from Monday to Sunday with of course the excepted of Shabbat. On top of this I also joined two children's classes. This was very interesting for me as I also support children's classes in the Rotterdam Dojo. Besides this Kancho also offered me privately lessons. I was deeply honored with all this attention from him and did not expect this. It was great and I learned a lot!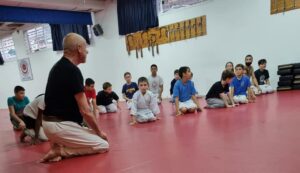 On Friday evening I was very kindly invited by Anna and Elad at their home. Anna cooked a typical Israelian, Hungarian meal and it was a very pleasant evening with interesting conversations. On Saturday they show me Haifa. This was also a fun and educational day.
In general, the participants during the senior classes in Israel where mostly black belts while in The Netherlands there are only five black belts. The senior class are of course much bigger in Israel then in The Netherlands. This was a new experience for me. My takeaway is that in Honbu Dojo they train more on combinations then in the Rotterdam Dojo. I like this a lot. The general atmosphere is like the Netherlands Dojo's.
Later in the week I ask the Kancho if there was a possibility to train on the day. He said that if I like I can train in the morning. There is also a possibility to sleep in the Dojo.
I left Israel on Monday 16th to go back to The Netherlands. This with full head, lots of impressions this special country, satisfied and a lot of written notes, but also with a disappointing feeling that I poorly executed my last kata on Sunday. But I also going home with a lot of valuable comments and improvements of the Kancho which a get during the privately lessons regarding the Kata's.
So, all in all, an instructive week. Now I know how to find my way in Petach Tikva it will be easier and relax when I come back for further instructions.
I will keep you posted as I planned to visit the Honbu Dojo again and to see if my Kata's are improved after some hard work.
I would like to thank all students in Israel for their kindness and openness during my visit but special Kancho. I cannot thank you enough, with the deepest respect for the fantastic and inspiring experience.
Bram